A floral atrium using "Wasted Flowers (flowers that would be thrown away) " by Hikaru Seino is exhibited from March 26 at the "Yokohama Garden Necklace" to promote the "2027 International Horticultural Exposition".
Please enjoy the possibilities of plants under the philosophy of "creating the world's most flower-loving country".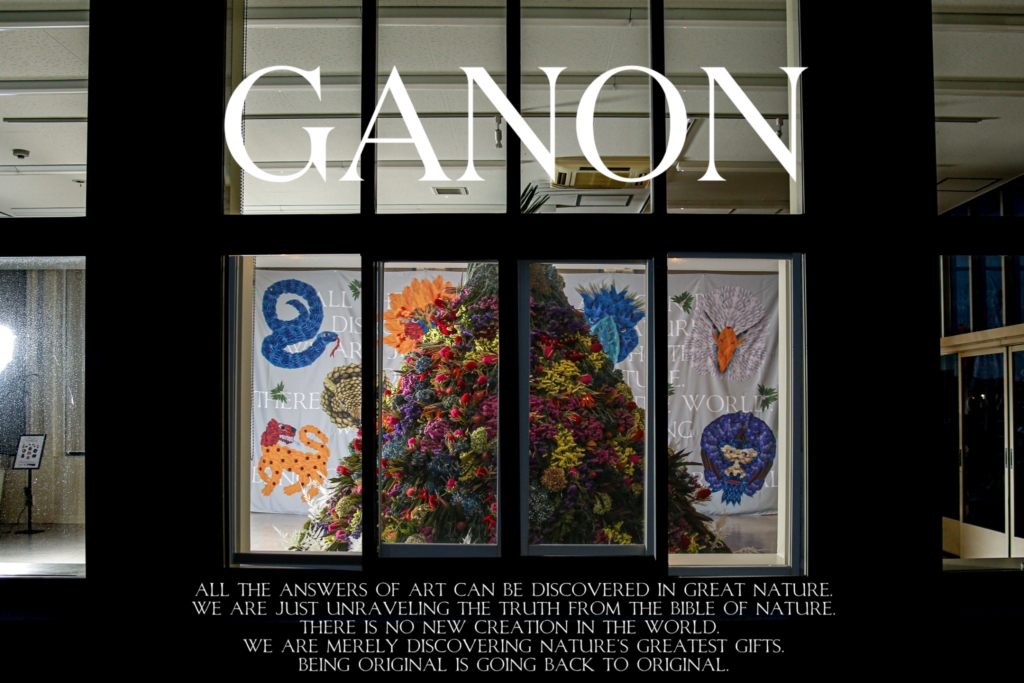 Yokohama Garden Necklace 2022
The City of Yokohama is holding "Garden Necklace Yokohama 2022" from 26 March to 12 June, 2022 connecting beautiful flowers and greenery like a necklace in the city of Yokohama.
The "Garden Necklace Yokohama" has been held annually as a leading project to promote "Garden City Yokohama," a city overflowing with flowers and plants since the "National Urban Greenery Yokohama Fair" witch was held in 2017. 2022 will mark the sixth year of the event.
Visitors can enjoy the view of Yokohama's symbolic harbor as well as cherry blossoms, tulips, roses, lilies, and other flowers in full bloom.
In 2022, as part of the PR for the "International Horticultural Exposition" planning on 2027, a collaborative project with several Japanese artists is being held.
At the Yamashita Park Rest House, visitors can enjoy an exhibition of works by a leaf cutout artist Lito, and an exhibition of works using wasted flowers by floral artist Hikaru Seino.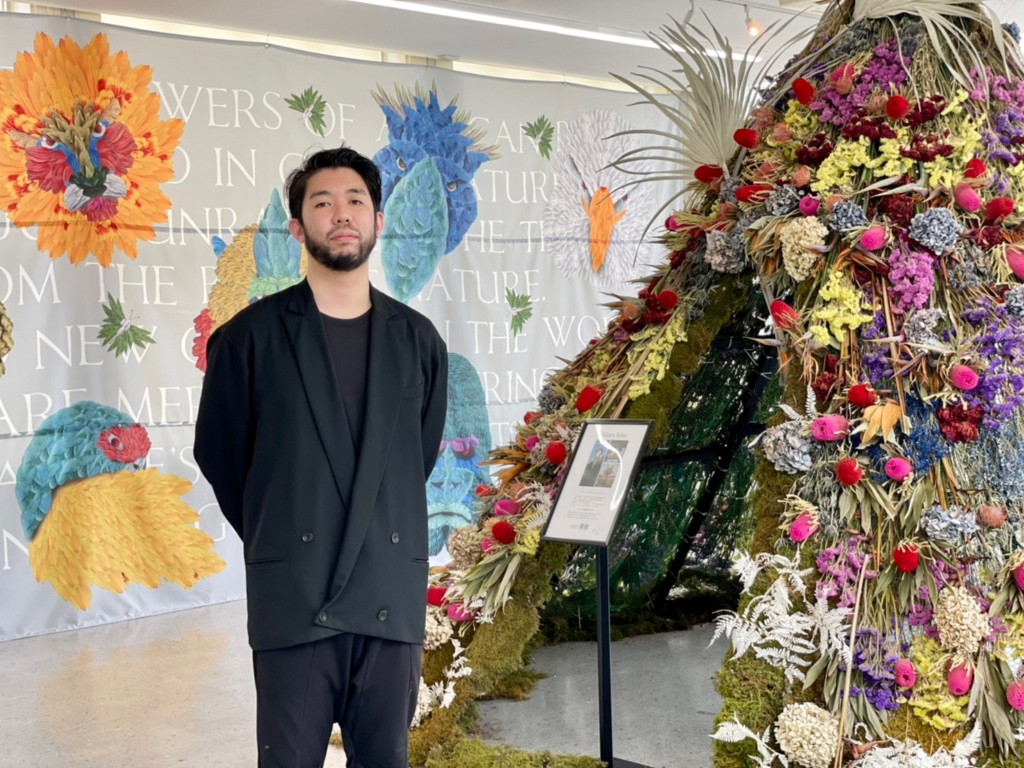 Exhibition Location: Yamashita Park Rest House Information Center
Open period: March 26 (Sat) – May 8 (Sun) / Open hours: 10:00-17:00
Cooperation: Yokohama Display Museum
Chiba TV on air 10th May, 2022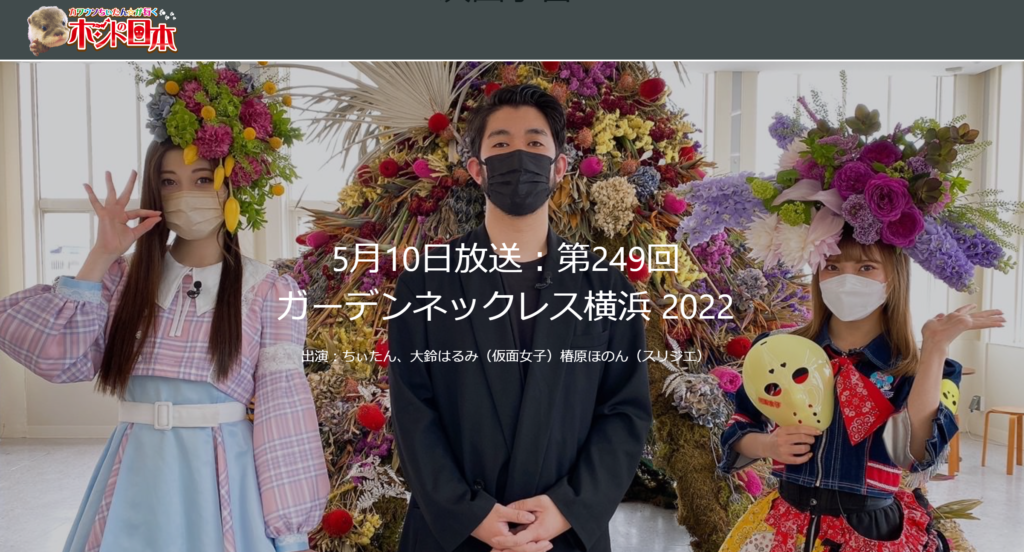 Hikaru Seino and two members of Japanese Idol group "Kamen-joshi (Masked Girls)" appeared in Chiba Television's educational program "The Real Japan by Chitan☆ the Otter".
Air date: May 10, 2022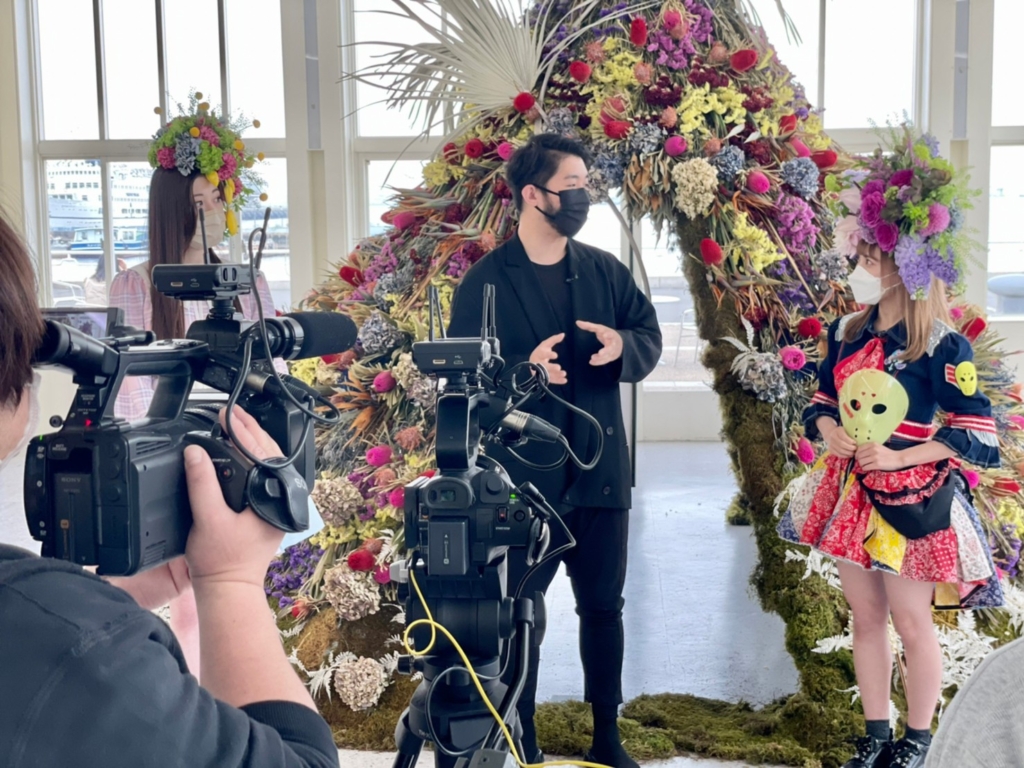 Floral artist Hikaru Seino, GANON FLORIST
Through his works using plants, Hikaru conveys the importance of respect for the earth and nature, which is the starting point for people.
GANON FLORIST, of which Hikaru is the president, is currently focusing on SDGs, including the "Wasted Flower Relief Project", supporting women's advancement in society, and designing and producing jewelry and products that convey the idea of coexistence with nature.
Hikaru is also widely known as the founder of HANANANINGEN, which creates relationships between flowers and people, and currently has over 20 studios in Japan, Bangkok, Sydney, and Taiwan.
Together with his team, he is working to create a peaceful society where everyone can respect nature through art.