Latest issue of lifestyle magazine GLITTER
GLITTER," a lifestyle magazine featuring Ryusei Yokohama and Mai Shiraishi on the cover, went on sale on January 13, 2022.
Flower artist Hikaru Seino, along with actress MEGUMI, who is active in multiple fields, tied up with "Vippy," which is also in this issue's supplement.
The article appears on three pages.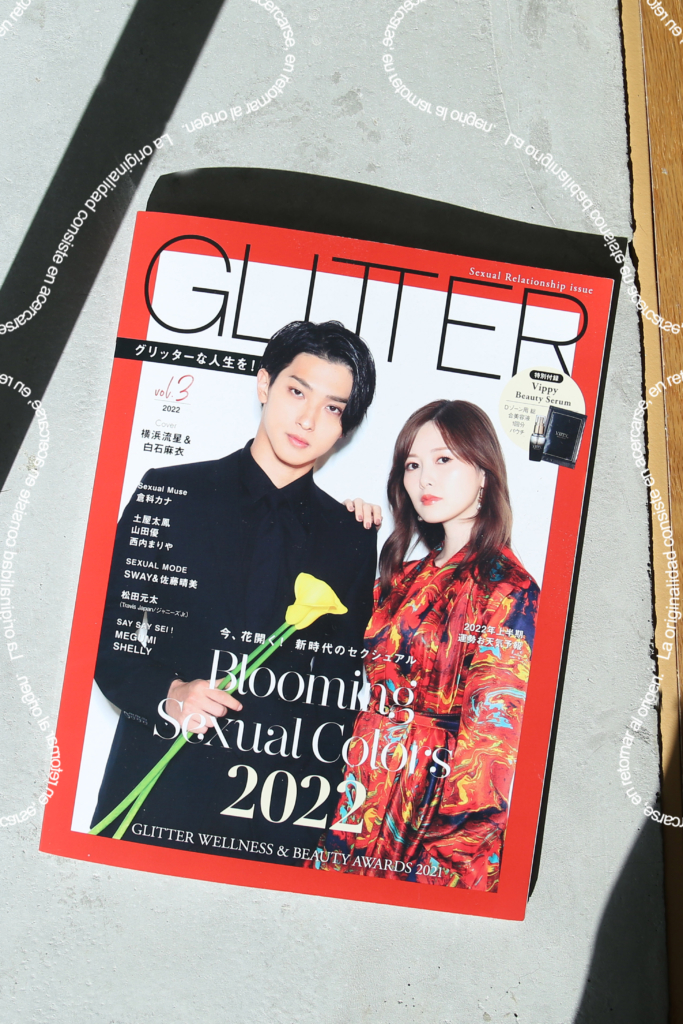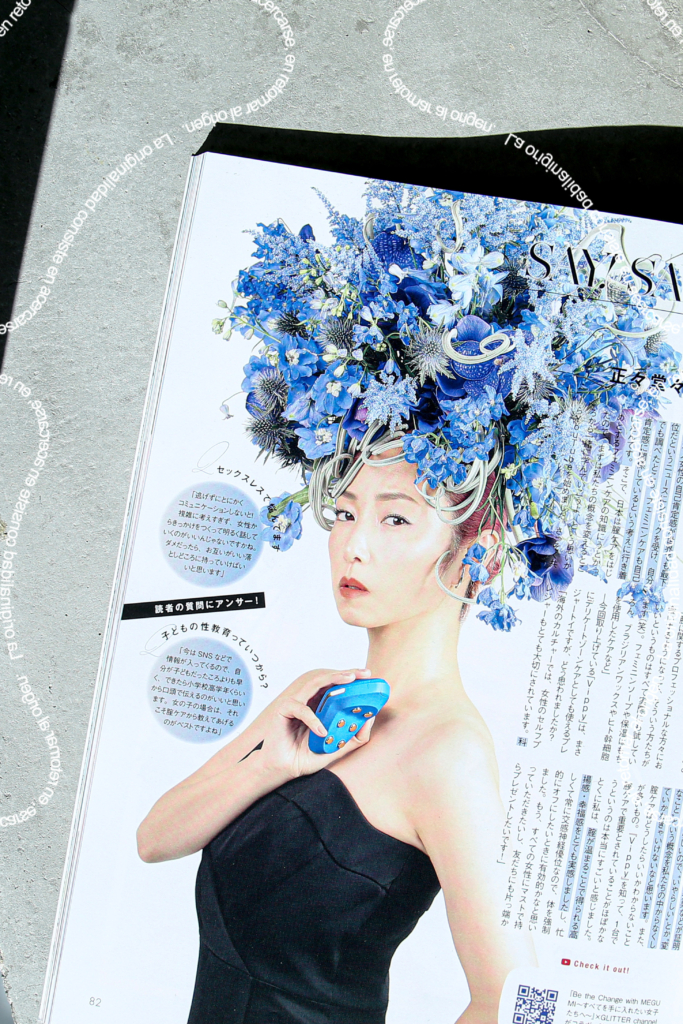 Blooming Sexual Colors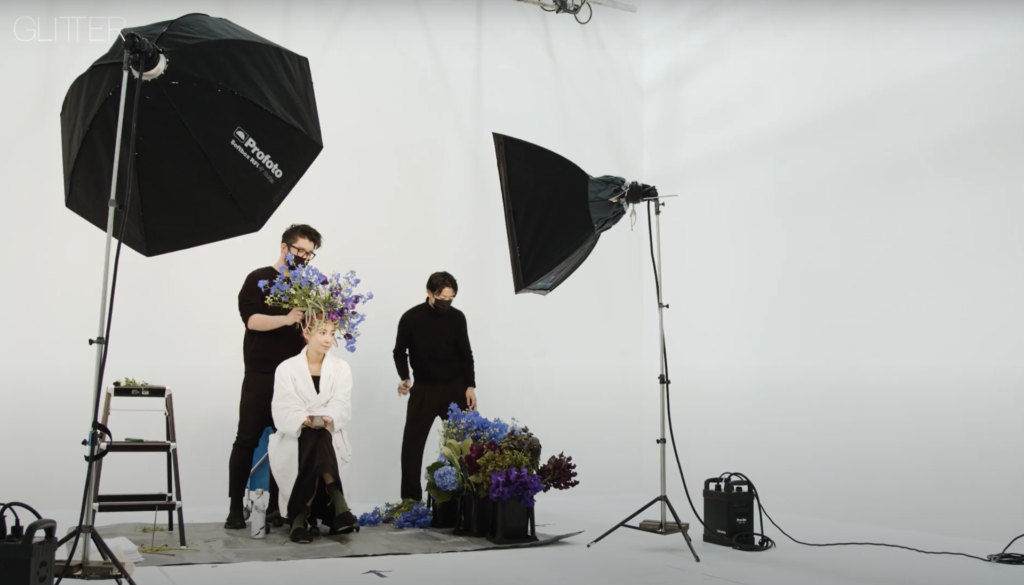 An interview with MEGUMI about "delicate zone care" and the germination and shooting of "HANANINGEN" by flower artist Hikaru Seino on the theme of "Blooming Sexual Colors" are shown.
Flower art blooming on the head in line with the theme "Blooming Sexual Colors.
HANANINGEN photo shoot & interview with MEGUMI
GLITTER_Channel and MEGUMI's "Be The Change – For Girls Who Want To Have It All".
An interview about sex on the theme of "Sαy!SAY!SEI!", which is also in the latest issue, along with "Behind the scene of MEGUMI" who is dressed as "HANANINGEN" in the shoot for the hot femtech "VIPPY".
Floral Artist Hikaru Seino Instagram
Official Instagram of floral artist Hikaru Seino, who was in charge of the flowers and photography for this page.
Appendix : comprehensive serum "VippyBeautySerum."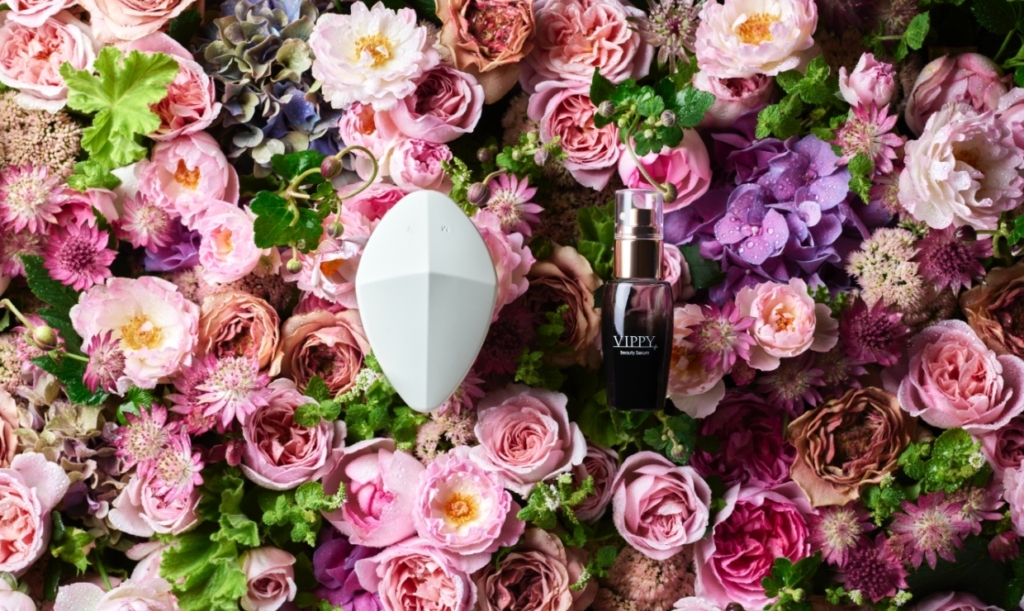 In the latest issue of GLITTER, a pouch of VIPPY BEAUTY SERUM (Beauty Serum General Serum) 19,800 yen (one time use) is presented to all
How to buy GLITTER magazine vol. 3
GLITTER magazine vol. 3 is now on sale at large bookstores and online bookstores around Japan, as well as convenience stores (FamilyMart and Lawson).
Some online bookstores are sold out.
■Amazon
■Tower Records ONLINE
■Yahoo! Shopping
GLITTER Website・Instagram
GLITTER公式ホームページ はこちら https://glitter-official.com/
GLITTER公式インスタグラムはこちら